Global Trek Aviation is a multi-award winning UK FBO company, with 2 state-of-the-art VIP FBO's, at Belfast Int'l Airport, Northern Ireland (EGAA) & Cardiff Int'l Airport, Wales (EGFF), where safety, professionalism and elite customer service are the founding principles of the organisation.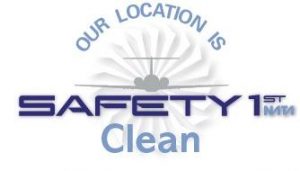 Global Trek Aviation adopts the philosophy, that, the only way to guarantee high end service levels, is to be self-sufficient, therefore all Aircraft ground handling/servicing and Aircraft refuelling is performed in-house. This ensures a very cost-effective delivery of service, at a time and manner to suit the customer, as the core priority.
All line-service staff, are highly trained NATA Safety 1st, ground supporting staff at both UK locations, and, who are also fully trained and certified Gulfstream LST's, on all their mid & large cabin models.
Global Trek Aviation at both Belfast Int'l (EGAA) & Cardiff Int'l (EGFF) operate from COVID secure facilities, from off terminal locations, at both UK Airports. Our VIP FBO's and vehicles are regularly sanitized, using approved and certified fogging treatment.
Global Trek Aviation is officially recognized by NATA Safety 1st, as having clean FBO's, with both FBO's passing a rigorous set of procedures, to obtain these accolades, ensuring you will always be in safe hands, at all times.
Email: BFS@globaltrekaviation.com (Belfast Int'l, Northern Ireland – EGAA)
Tel: +44 (0) 289 445 4546
Email: CWL@globaltrekaviation.com (Cardiff Int'l, Wales – EGFF)
Tel: +44 (0) 1446 712 699