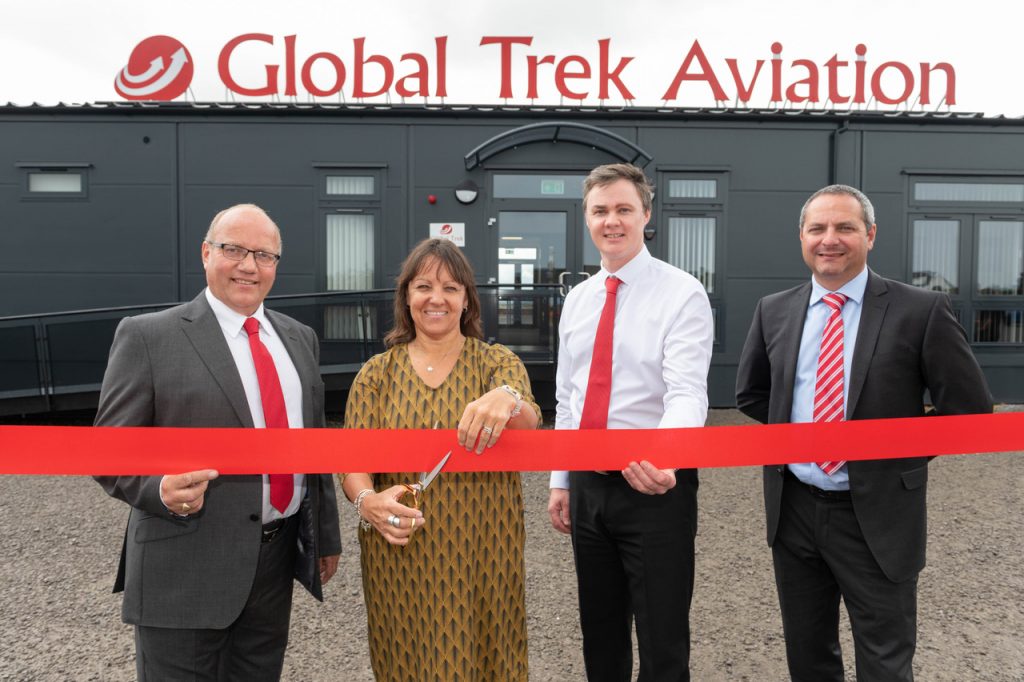 Global Trek Aviation has today (30th July 2019) officially opened its brand new Executive Jet Centre, based at Cardiff Airport – the second location in the next phase of its expansion.
Global Trek Aviation will benefit from the use of Cardiff Airport's portfolio of facilities, and, furthermore, supports the Airport's ambitions to diversify its business. In making use of the Airport's products and services, Global Trek Aviation will attract new business jet activities and fuel-related transit flights among other aviation activities,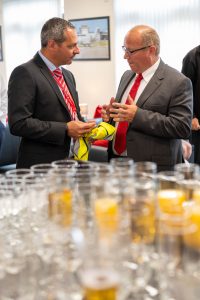 The established Fixed Base Operator (FBO) which specialises in world-class aircraft handling, has based its second location on Cardiff Airport's airfield, providing a wealth of specialist air handling services from its new facility.
With a busy and successful operation already established at Belfast International Airport, Global Trek chose to invest in Wales as its second location in response to Cardiff Airport's ambitious plans to grow and diversify the business, as laid out in its Masterplan:
David McColm, Managing Director of Global Trek Aviation, commented: "Cardiff Airport was identified as an ideal location, we saw the tremendous potential of the site from the outset and, for us, it fits well within our ambitious strategic plans for the future.
"We have created jobs and invested significantly in infrastructure, equipment and staff training at the new state-of-the-art facility which includes a dedicated lounge, private offices, a crew briefing centre, flight operations facilities and an integrated security suite.
"This new multi-million pound private investment based at Cardiff Airport has been operational since April and is set to drive additional traffic to the region, as well as inward investment to Wales via new business opportunities.
"We look forward to a bright future at our new Cardiff facility as we continue to strengthen our brand."
Deb Bowen Rees, CEO of Cardiff Airport, added: "Today marks the first significant step taken in the achievement of Cardiff Airport's Masterplan. It's fantastic to see that Global Trek Aviation has chosen to invest in Wales,
"Our vision for success includes a clear strategy to diversify our air service activities and encourage use of 24/7 capabilities, available 365 days a year, so the opening of Global Trek Aviation's new luxurious facility is a huge step forward.
"A huge part of our focus for the next 20 years is to continue to explore innovative ways to diversify our business and create new business opportunities. We will continue to work hard towards achieving the Masterplan and living our vision – to be a pioneering airport, making Wales proud."