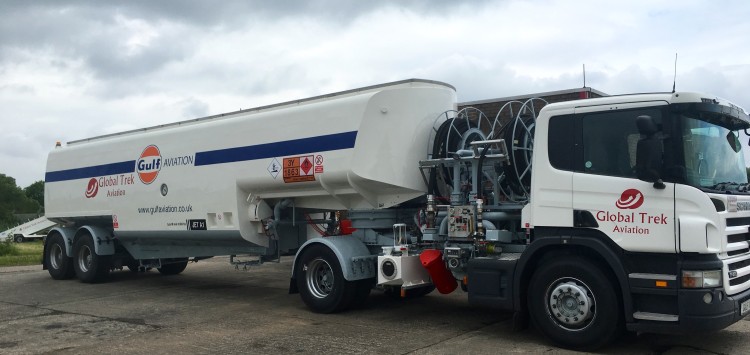 Global Trek Aviation takes delivery of the second dedicated General Aviation Jet A1 fuel truck at Belfast International Airport / EGAA.
Managing Director, David McColm, made the announcement where he said "Global Trek Aviation is delighted to introduce a 41,000 litre dedicated GA Jet A1 fuel truck, which will compliment our existing 17,000 litre Jet A1 truck already in place at Belfast International".
Colin Gordon, Commercial Director, added " This substantial investment was necessary to increase our Jet A1 capacity and to be able to fuel multiple aircraft simultaneously to keep up with our increasing customer demands".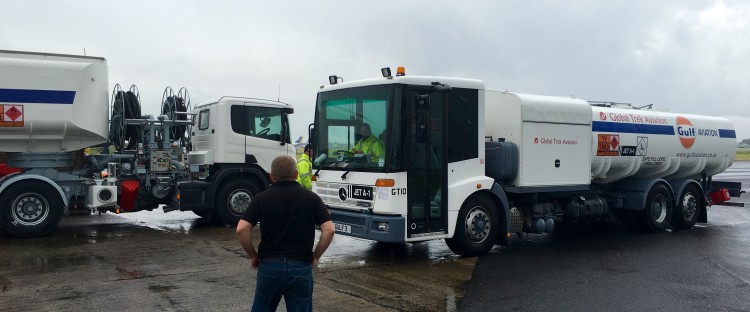 General Manager, Gordon Bingham, concluded " Operating the only two dedicated GA fuel trucks on the airfield is a privilege and this will ensure that our customers receive unrivalled service when visiting our FBO".
This news demonstrates further commitment from Global Trek Aviation, in partnership with Gulf Aviation, to continued investment at Belfast International Airport / EGAA.