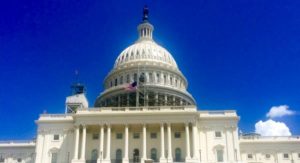 Global Trek Aviation recently returned from a successful U.S conference whilst also visiting friends and clients in New York, New Jersey, Maryland, Washington and Virginia during a recent two week trip to the USA.
Commercial Director, Colin Gordon, reported " All the visits were extremely positive indeed and the constant warm welcome we receive from existing and potential new clients gives us enormous enthusiasm to continue making regular visits to our U.S friends and partners."
Colin was accompanied by General Manager, Gordon Bingham who added " these regular trips are of great importance to meet clients face to face and ensure that our services are meeting customer expectations and it was humbling to hear such great feedback. One of the greatest accolades was hearing directly from visitors, who experienced our hospitality, how welcoming and friendly the great people of Northern Ireland are and why they can't wait to come back".
The Global Trek Aviation team look forward to visiting the USA again in the coming months.